Automated Testing Solutions

Contec's Industry leading, Patented testing technology offers our customers a true market differentiator.
QuickTest (QT) Automated CPE Tester
A "Best in Test" finalist

by Test & Measurement World, Contec's QuickTest (QT) proprietary automated testing system allows for accurate and efficient testing of our customer's important CPE assets. Comprehensive data capture enables Contec and customers to quickly recognize and address issues in specific makes or models of devices.


Features include:

Process any OEM/MSO Models in Parallel, 24/7 Cloud Driven Data Capture & Reporting, Patented Technology, Real time online support with automated SW updates, Automated notification of performance abnormalities & preventive maintenance requirements, Integrated billing systems.
What Truly sets QT apart?
The full parametric analysis for over 100 discrete measurements of device tests and the ease of operator interface to accurately test and yield output of up to 200+ devices per hour.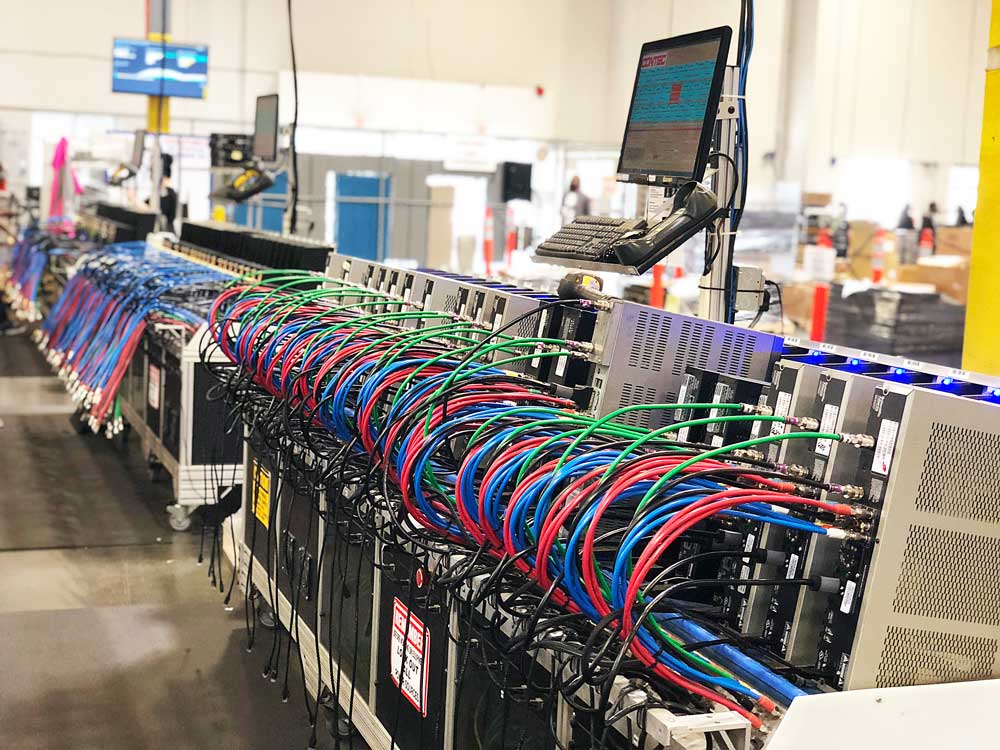 | Item | Specification |
| --- | --- |
| Slots/Output | 24. Scalable. 1K Units tested per 8H Shift) |
| Tests Performed | HD/UHD, 4K, DVR, Tuner, Audio/Video, All available ports |
| Device Types Tested | Cable, Satellite, OCAP, IP, Wi-Fi, Bluetooth/RF4CE |
Universal Device Tester (UDT)
Contec's UDT

is a fully automated & patented device tester for modems, gateways, routers , and other streaming devices.



Features Include:

Scalable software architecture to process any OEM/MSO products, 24/7 Cloud Driven Data Capture & Reporting, Extendable software framework for ease of upgrade, Concurrent testing on all ports for efficient throughput, Web-based management for remote debugging.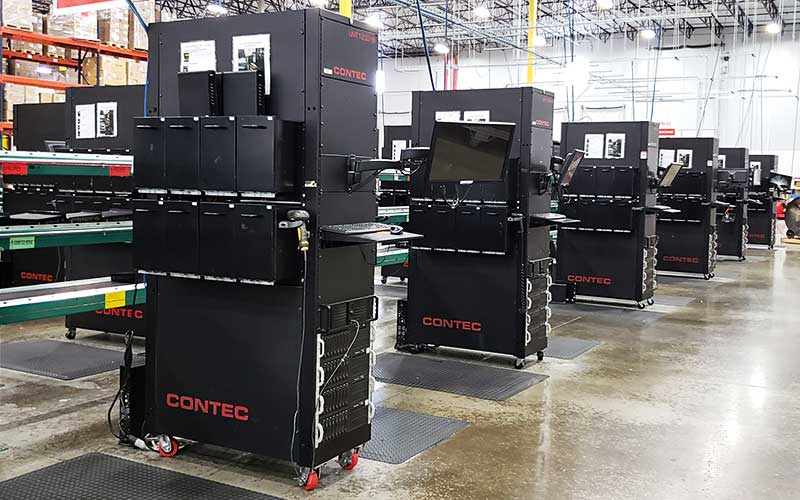 | Item | Specification |
| --- | --- |
| Slots/Output | 16 with daisy Chain Scalable Architecture |
| Tests Performed | Data, Wi-Fi, Voice (SIP/NCS), DOCSIS 3.X |
| Device Types Tested | Modems (CBL/DSL/VOIP), Wireless Gateways, Routers, Streaming Devices |
| Capabilities | Benefits |
| --- | --- |
| Supports both Infrared & RF4CE protocols | Solution ensures quality product is being sent to the field. |
| Fully automated for voice enabled remote control testing. | Scalable solution to support audio and speech recognition technology. |
| Supports multiple remote types & Tests 6+ remote's in parallel for operations efficiency. | Efficient and scalable solutions for higher throughput. |
| Capabilities | Benefits |
| --- | --- |
| Test full PSU functionality including: Voltage, Current & Load. | Eliminates need for multiple solutions, can test all types of power supply's. |
| Tests PSU features & ensures passing criteria met. | Simplify product architecture and support |
| Report PSU characteristics. | Improve throughput & reliability of the PSU's. |
| Tests up to 8 PSU's in parallel. | Increase customer satisfaction, decreasing truck roll due to bad PSU. |